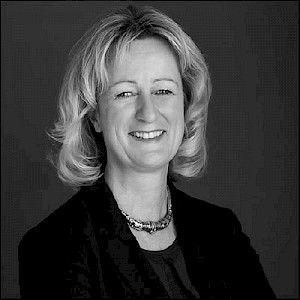 Our Focus on Finding Major Copper-Gold Mines Has Never been More Impactful
March 2022
Dear Investor,
I am pleased to provide information on Amarc Resources Ltd ("Amarc") (TSXV: AHR; OTCQB: AHREF), its activities and focus in advance of the upcoming Annual General Meeting ("AGM") on March 29, 2022.
In April 2021, Goldman Sachs released Green Metals: Copper is the new oil i - an often-cited and influential report that forecasts global copper demand from wind, solar, EVs and battery applications will increase by 600 to 900% by 2030. It is clear to see why: renewable energy uses more than twice as much copper as tradition power generation and EVs use three times as much copper as internal combusion vehicles. Recent public policy announcements in North America and around the world provide even greater impetus to the trend toward continued growth in copper demand.
In 2021, Canada added copper to its list of critical mineralsii and the U.S. made the transition to renewable energy and low-carbon technologies a public policy priority. As noted by well-known economist Patricia Mohr in her remarks at the 2022 Vancouver Roundup industry conference, the countries committed to 'net-zero by 2050' policies at the COP26 conference represent some 75% of global GDP. Mohr also highlighted the growing concern about whether there would be enough metals available to meet these committments.
It is against this copper supply and demand backdrop that Amarc is pursuing it strategic focus on porphyry copper-gold deposits and the development of long-life, high-value mines. Porphyry deposits are the primary source of copper, with porphyry copper-gold deposits typically returning the highest metal value per tonne among these deposits. Each of Amarc's IKE, DUKE and JOY districts host foundational copper+/-gold deposits that are prime for moving toward development and, also, multiple porphryry copper-gold deposit targets that are ready for drill discovery. The JOY, IKE and DUKE Districts are positioned to both help fill the global supply gap in copper and to benefit from the opportunity in investment and cash flow diversification delivered by their exposure to gold.
Located on the northern extension to the prolific Kemess porphyry Cu-Au district, in the active Toodoggone portion of north-central BC's Golden Horseshoe trend, Amarc's JOY Cu-Au District hosts the PINE Cu-Au deposit, which is open to expansion, the MEX Cu-Au deposit target and a pipeline of other high potential porphyry Cu-Au deposit targets. In 2021, Amarc announced a strategic partnership with Freeport-McMoRan Minerals Properties Canada Inc. ("Freeport"), a wholly-owned subsidiary of Freeport-McMoRan Inc. A foremost copper developer and miner, Freeport is now a key funder and and partner in Amarc's campaign to realize the considerable copper-gold district potential at JOY. Over the course of the successful 2021 field season, Freeport accelerated its first-year investment into JOY by ~50% - from $4 million to $5.94 million. Several members of Freeport's senior management team have visited the site, strengthening the alliance between the companies, and capitalizing on the porphyry copper-gold deposit discovery knowledge each possesses. We welcome further collaboration with Freeport in a second drill season at JOY in 2022.
Situated in southern BC, in the heartland of Canada's copper production (including the Valley, New Afton and Gibraltar mines), Amarc's IKE Cu-Au District hosts the IKE porphyry Cu-Ag-Mo deposit discovery and the Empress Cu-Au-Ag deposit (both of which are open to expansion), in addition to a pipeline of other Cu-Au+/-Mo+/-Ag deposit and exploration targets. Amarc's DUKE Cu-Au District is located within the Babine Region of central BC, one of BC's most prolific porphyry Cu-Au belts. The DUKE District hosts the DUKE Cu-Au+/-Mo+/-Ag deposit, which is open to expansion, and a series of compelling porphyry Cu-Au deposit-scale exploration targets that demonstrate the property's district potential. Importantly, each of the three districts in Amarc's portfolio are in proximity to industrial infrastructure - including power, highways and rail.
Establishing respectful relationships and mutually beneficial partnerships with Indigenous people is a priority for Amarc, and we were pleased to realize two important agreements in 2021. In April, Amarc and the Lake Babine First Nation entered into an agreement that will guide ongoing interactions with respect to the DUKE Cu-Au District. The agreements defines how respectful and productive engagement between the parties should proceed, as well as an approach for cooperative planning and achieving mutual benefit. in June, Amarc entered into a four-way exploration agreement with Takla Nation, Tsay Keh Dene Nation and Kwadacha Nation to guide engagement and information sharing regarding the JOY Cu-Au District. It also establishes a pathway for negotiating future agreements to support more advanced stages of development at JOY, while delivering opportunities for employment, contracting and participation in environmental monitoring. The Tsay Keh Dene, Takla, Kwadacha and Tahltan Nation were all active participants in Amarc's ambitious 2021 field program at JOY.
We look forward to working collaboratively with partners, local communities and contractors in an active 2022.
On behalf of the Board of Directors of Amarc,
Dr. Diane Nicolson
President & CEO
Amarc Resources Ltd.
[i] Referenced in https://www.northernminer.com/news/goldman-sachs-calls-copper-the-new oil/1003830196/
[ii] https://www.nrcan.gc.ca/sites/nrcan/files/mineralsmetals/pdf/Critical_Minerals_List_2021-EN.pdf